ABOUT POLARITY PHYSIOTHERAPY
Polarity Physiotherapy Center (PPC or Polarity) is a premier and exclusive (P)rehabilitation and manual physical therapy center. We specialize in injury prevention, pain management, as well as posture and movement assessment.
Established in 2016, our facility and services are dedicated to delivering the quickest and best solutions for musculoskeletal concerns in order to meet the physical body's need for optimum health. Our team comprises physiotherapists, licensed by the Professional Regulation Commission (PRC), who are specifically equipped with training and experience in sports and manual physiotherapy.
We do our best to prepare for each client's specialized care. Polarity guarantees 100 percent attention and exclusive one-on-one sessions. Thus, we only offer a limited number of slots per day.
Polarity aims to deliver the best quality rehabilitation programs to individuals with physical discomfort, pain, and dysfunction through the application of manual therapy concepts and techniques in conjunction with exercise prescription and movement pattern corrections.
We aim to provide treatments that are carefully designed with our physiotherapists' clinical expertise based on the most up-to-date methods in the practice of physiotherapy, while considering each patient's values and expectations.
We provide an opportunity for physiotherapists to become competent and competitive—in the Philippines and abroad—by constantly updating our manual therapy and exercise prescription practices and allowing our physiotherapists to freely practice their clinical reasoning skills.
Polarity aims to provide clients with the most effective and efficient treatments to enable them to achieve their peak physical functions. We aim to provide such treatments with compassion, looking not only at a client's physical dysfunctions, but also his or her overall well-being. Our goal is to permanently restore wellness by optimizing the body's performance, eliminating pain, and correcting movement patterns.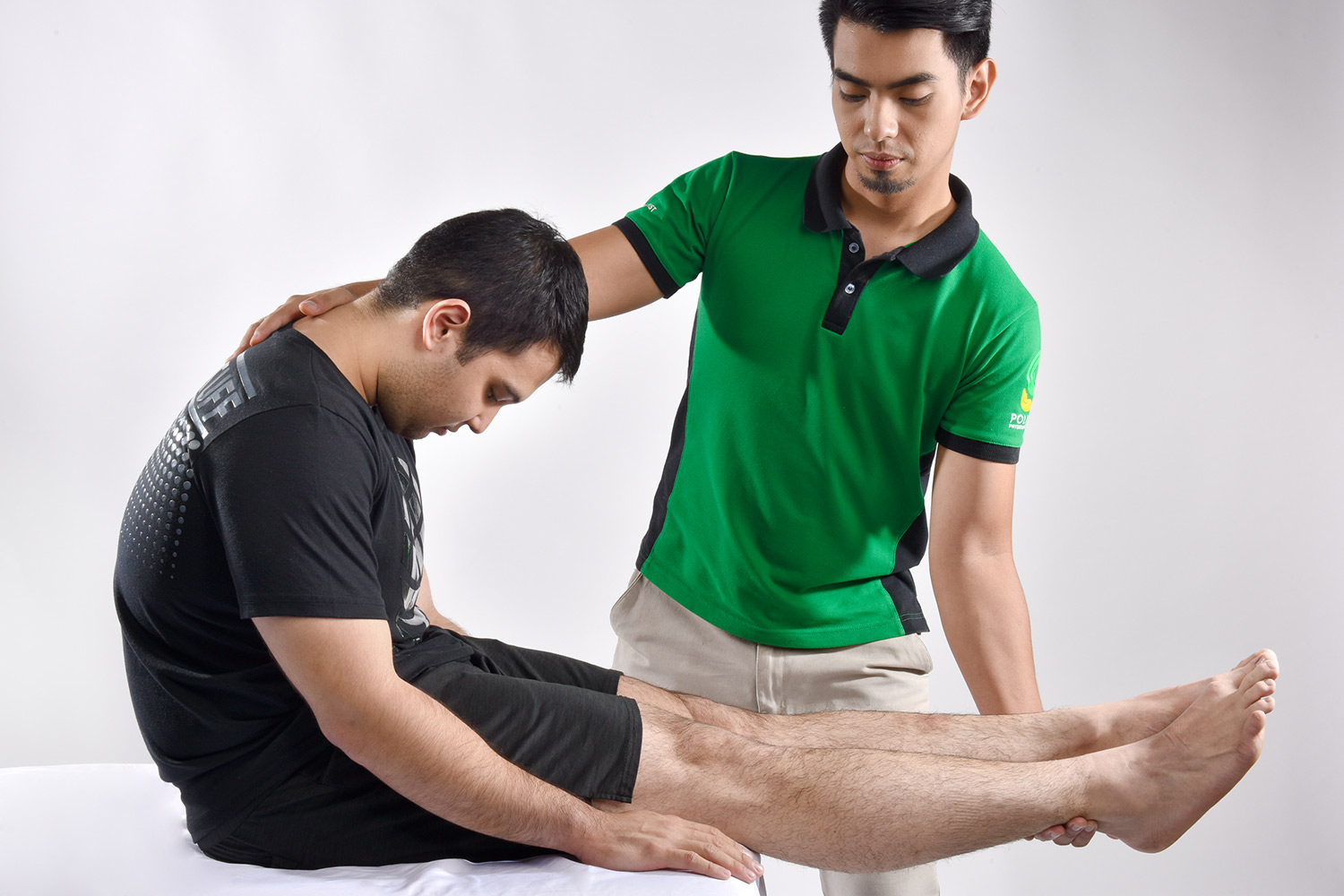 We exist to provide physical therapists in the Philippines with the right environment for continuous professional growth. We aim to uplift and allow them to become globally competitive in the field of physical rehabilitation. By doing so, we also aim to set a standard in the practice of physical therapy in the country—in terms of professionalism, financial capacity, and, ultimately, better opportunities for the profession.
MAIN
BRANCH
47 Examiner Street, Barangay West Triangle, Quezon City, Philippines
RECOVERY
ROOM (PODIUM)
Kinetix Lab Podium
4th Floor, The Podium, Ortigas Business District, Mandaluyong
RECOVERY
ROOM (UPTC)
Phase 1, Old Wing, Ayala Malls, Kinetix Lab, U.P. Town Center
CONTACT NUMBERS
Tel.: + 63 2 7 799 2700
Mobile: +63 917 799 2700